Bathroom stall doors go through more abuse and usage than any other door at your business making quality an important consideration.
Every door at a business gets more abuse than what a typical residential property's doors go through, and at the top of the list for the most problematic wear and tear concern is bathroom stall doors. If you have ever utilized a bathroom at a restaurant or other establishment in the Myrtle Beach, South Carolina area and seen patchwork done to keep the doors functioning, you know the dangers of going with a low-cost option.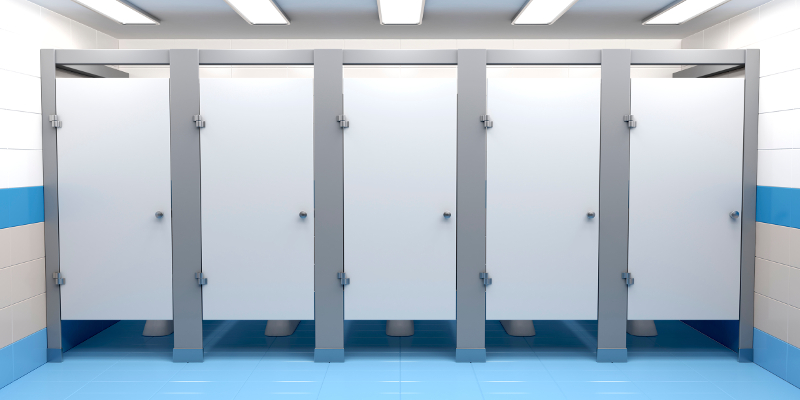 Here at Coastal Contract Hardware, we have built a reputation over the past 20 years for practical and effective solutions for doors and frames, door hardware, and more. You can count on us to recommend high-quality bathroom stall doors and hardware that are made for continuous use in a business setting.
It is always better to invest in a durable, lasting product than to need to constantly make repairs or replace them over and over again. We understand that and offer quality bathroom stall doors that will give you the performance you need regardless of the type of business you have. We take the time to learn about the usage you anticipate, so we can make the proper recommendation to meet your objectives and expectations.
If you have any questions about bathroom stall doors and the hardware that will allow them to function properly for the long term, don't hesitate to contact us. Our staff relies on over 400 combined years of experience to ensure the best solution for your needs. Call today to learn more or stop by our showroom to discuss your project.
---
At Coastal Contract Hardware, we offer bathroom stall doors to businesses in Myrtle Beach, Surfside Beach, Garden City, North Myrtle Beach, Carolina Forest, Little River, Conway, Murrells Inlet, Pawleys Island, and Horry County, South Carolina.