Our restroom partitions can elevate the look and feel of your restroom.
In any commercial space, whether it is a restaurant, commercial property, spa or something else entirely, all of them will have something in common: access to a bathroom. These bathrooms vary in size, shape, design and occupancy, but all bathrooms are going to require privacy. Here at Coastal Contract Hardware, we are able to help you get the best in locks, parts and restroom partitions for your space, whatever type of property you have in the Garden City, South Carolina area.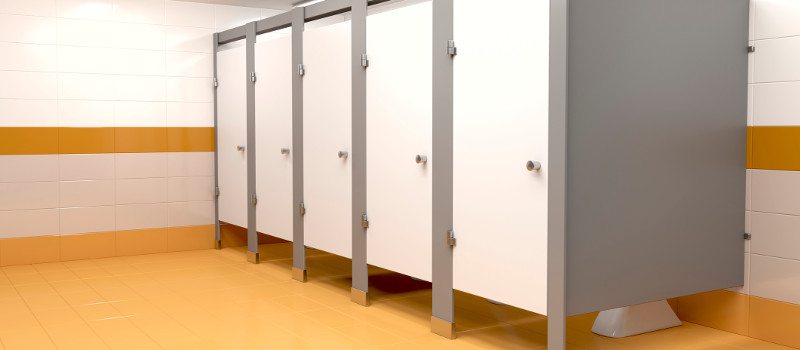 Our restroom partitions ensure that your occupants are going to feel comfortable and safe during their time in the bathroom. Because we can build and repair anything on site, including restroom partitions, our clients are able to enjoy peace of mind knowing that our partitions are going to fit properly and be customized to the space. We choose local manufacturers to ensure that our local economy stays strong, and we appreciate being able to help out other friends, neighbors and businesses in the area with our services.
When you choose your restroom partitions from our experts, these partitions will fit and be installed beautifully. We have everything you need to keep your restroom partitions looking and performing great. We offer the partitions themselves, the doors and the parts along with our experienced services to ensure the job is done right.
If you are looking to improve the look and functionality of your commercial bathroom space, make sure you have restroom partitions like ours. For more information about this product or any of our other services, please contact us today.
---
At Coastal Contract Hardware, we offer restroom partitions to businesses in Myrtle Beach, Surfside Beach, Garden City, North Myrtle Beach, Carolina Forest, Little River, Conway, Murrells Inlet, Pawleys Island, and Horry County, South Carolina.