We have all the parking signs you need to direct vehicles to the right areas around your business.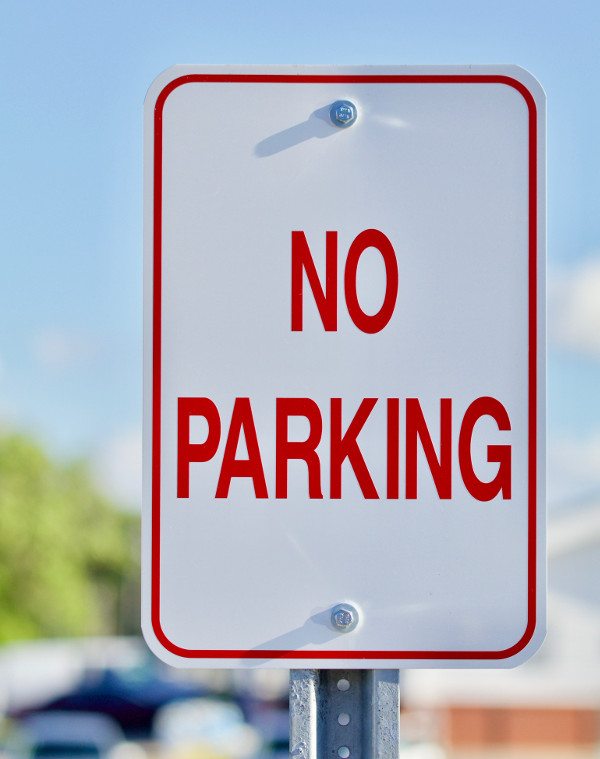 If you run a business, then you understand the importance of parking. Ideally, you want to have ample space for your customers, while also having enough space to designate for handicapped parking, unloading, and curb clearance. While you can't completely control customer behavior, you can take steps to direct it more effectively with clear parking signs. Here at Coastal Contract Hardware, we have a variety of parking signs to help you direct vehicles to designated areas so that you can improve your efficiency and remain compliant with local regulations.
We at Coastal Contract Hardware recognize that there are a number of different designations that business owners want to make when it comes to their parking. You can choose our no parking signs to keep vehicles out of a high-trafficked area, reserved parking signs to make sure that your team always has space to park, or handicapped parking signs to ensure that disabled customers are able to access your place of business. All of the signs that we offer are clear and easy to read to ensure maximum compliance. In addition, they are all easy to install on the exterior of your building or on stand-alone posts further away. Our team will help you find the parking solutions you need to help your business thrive.
Here at Coastal Contract Hardware, we are proud to serve the Garden City, South Carolina community, and we want to help you do what's best for your business. If you need help directing the flow of traffic in your parking lot, just give us a call to find out more about our range of parking signs.
---
At Coastal Contract Hardware, we offer parking signs to businesses in Myrtle Beach, Surfside Beach, Garden City, North Myrtle Beach, Carolina Forest, Little River, Conway, Murrells Inlet, Pawleys Island, and Horry County, South Carolina.