You will be glad you chose fire extinguishers & cabinets from Coastal Contract Hardware.
Fire extinguishers are a must at any commercial facility. Furthermore, the way you secure and make these fire extinguishers accessible is a critical part of the security of your building. Whether you own a hotel, warehouse, or a commercial building, you will be glad you chose fire extinguishers & cabinets from Coastal Contract Hardware.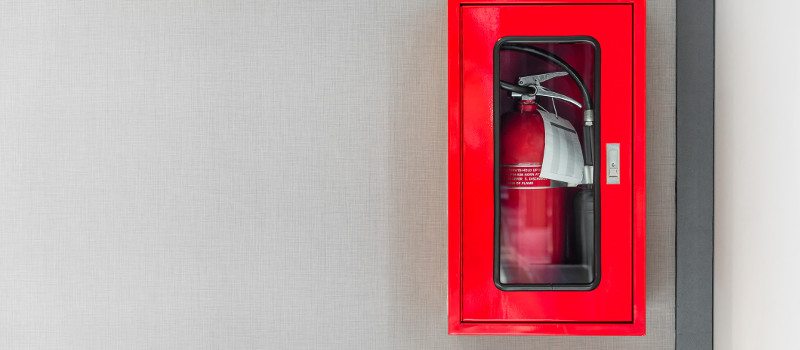 We offer several options of fire extinguishers and fire extinguisher cabinets. Our cabinets are made of steel, aluminum or brass, and provide maximum durability.
Choosing Cabinets for Fire Extinguishers
When choosing cabinets for your fire extinguishers, there are a few things to consider.
Your municipality may have specific requirements for fire extinguishers for your type of business. Your local officials should inform you if you need fire-rated cabinets and the way in which they should be mounted on your walls.
If you already own fire extinguishers, determine how big they are and find cabinets according to size. Our fire extinguisher cabinets come in various designs.
Determine the way you want your fire extinguisher cabinets mounted, whether that is to the surface of the wall or in a recessed area.
Your business will be better equipped with one or more fire extinguishers available should the need ever arise to use one. As a business owner, having the right type and number of fire extinguishers may be an important part of keeping your facility compliant.
Contact us at Coastal Contract Hardware today to learn more about our fire extinguishers & cabinets and to schedule installation at your Horry County property.
We've got the parts you need to complete your commercial build or reno!
---
At Coastal Contract Hardware, we offer fire extinguishers & cabinets to businesses in Myrtle Beach, Surfside Beach, Garden City, North Myrtle Beach, Carolina Forest, Little River, Conway, Murrells Inlet, Pawleys Island, and Horry County, South Carolina.