Providing your guests with a public restroom is often a courtesy or may even be a requirement for your type of business. The more difficult task often comes with maintaining your public restrooms so they offer cleanliness and privacy during all times of day. Depending on your business location and the number of restrooms you provide, there may be a time when you need to consider replacing your restroom partitions for a more sanitary and comfortable restroom environment. So, when is it time to replace the partitions?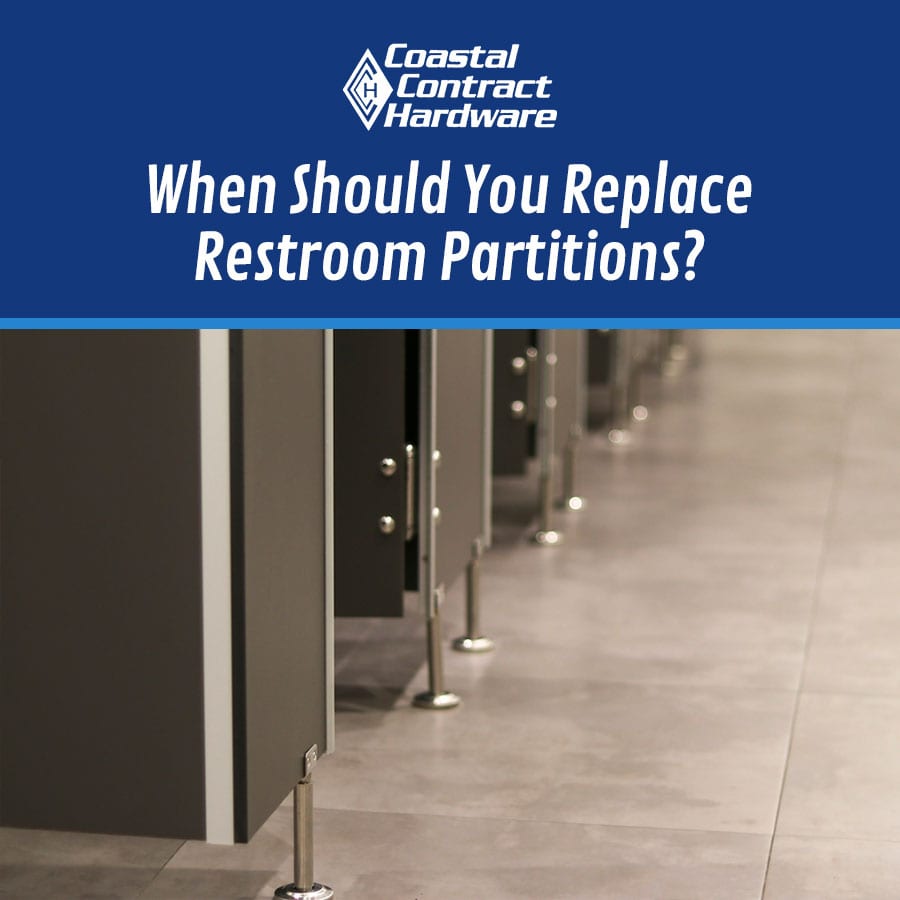 Graffiti – Maintaining a professional appearance extends to your public restrooms, so if your restroom partitions have graffiti etched into the walls, replacing them may be a good option.
Broken Hardware – Walls that sway when the doors open and close can be disconcerting for anyone. If your restroom partitions are just barely holding on at the brackets or your doors no longer latch, it's time for a replacement sooner rather than later.
Age – Sometimes a bathroom remodel is an important part of maintaining your professional image. There is no better time to replace your restroom partitions than when you plan to do other upgrades to your facilities.
At Coastal Contract Hardware, we can assist you if you need to repair or replace your restroom partitions. We carry many types and styles and can accurately outfit your public facilities according to your space requirements and intended usage. We also provide a variety of other commercial door services. Contact us today to learn more about our products and services.