If you are looking to replace the doors in your business facilities, there are a number of options to choose from. Commercial wood doors make for an attractive entranceway and make a good first impression, while in other areas, aluminum doors may be the way to go. If security is your top priority, however, we recommend that you choose steel doors with steel door frames to match. Our team at Coastal Contract Hardware wants to help you keep your business safe, and in this article, we will focus on how steel door frames, in particular, will help you do that.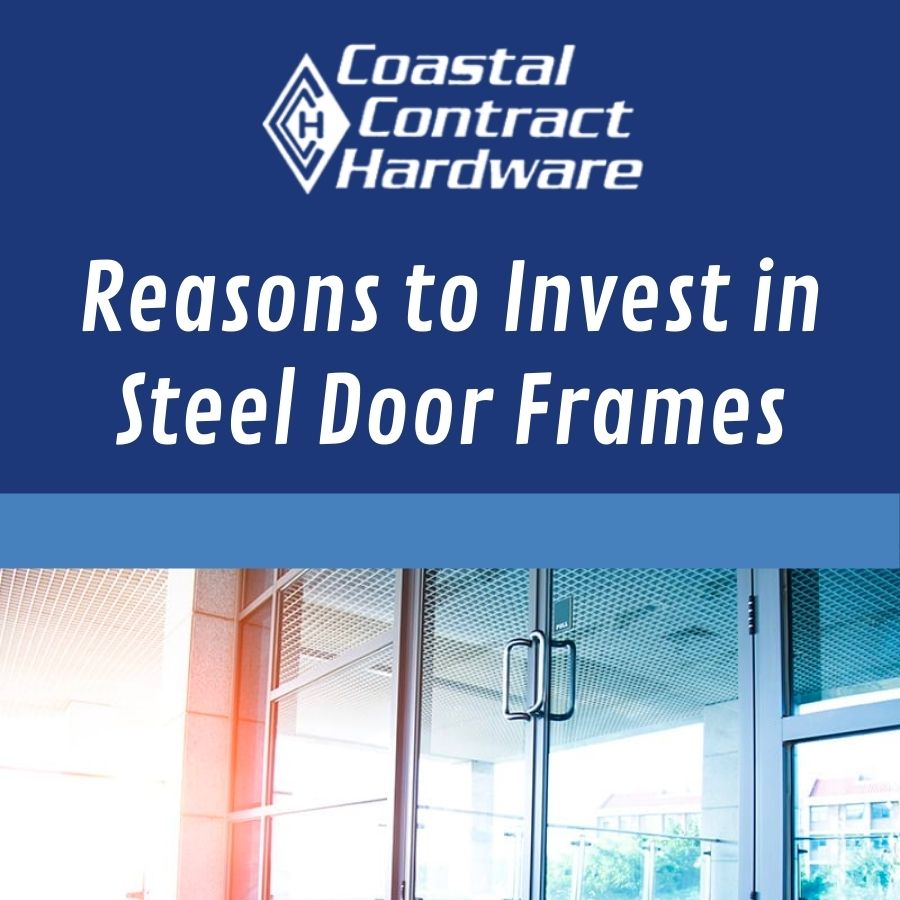 Strength- The main benefit of steel door frames is their high strength. A strong door is a great security measure, but you can wind up undercutting its effectiveness if you pair it with a weak frame—the door itself won't do you much good if the frame breaks free from the wall with a good kick. Fortunately, our team at Coastal Contract Hardware can provide both steel doors and steel door frames to protect your business from intruders.
Durability- Another reason to invest in steel door frames is their durability. All materials will be subject to wear and tear over time, but steel doors and frames will hold up extremely well under everyday usage and are also highly resistant to other sources of damage. How your door frame performs over time will affect your security, so choose an option that won't rot or warp to create exploitable gaps.
Customization- An additional benefit of steel door frames and doors is that they are fairly inexpensive to manufacture and thus easy to customize. If your business has doorways of irregular size, there is no need to compromise on the security of your frame—our team at Coastal Contract Hardware can help you get the custom steel door frames you need.