When you are in charge of the facilities for a business, it is important that you keep security as a high priority. You want your employees and products to be safe and accessible only to those with prior approval. One of the easiest ways to achieve this is with push button locks.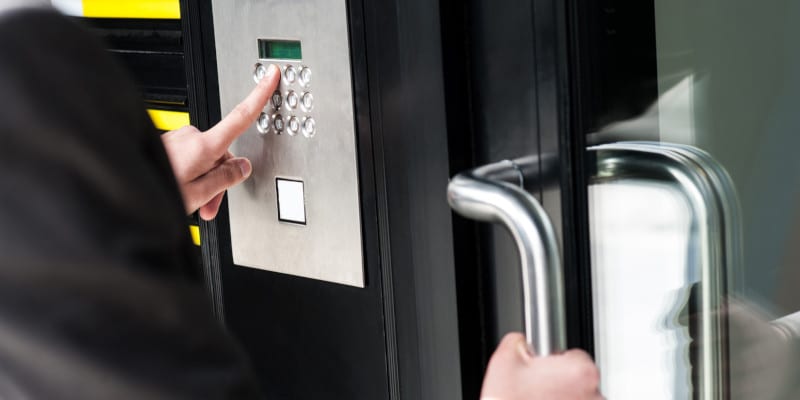 Don't worry about missing/lost keys – Whether you get to work only to realize your keys are at home or you've lost them permanently, push button locks allow you to enter the building without keys. This can be especially helpful if you've had to make frequent trips to your workplace to let employees in when they've forgotten their key or locked themselves out of the building.
Easy to distribute access – Instead of keeping track of who has which key and getting keys back from former employees, employees are simply given a code to enter the building.
Convenient for businesses with unconventional hours – If you or your employees need to be in the building in the middle of the night or early in the morning, they can have a safe and secure way of accessing the building without fumbling with keys.
Easy to change the code when needed – If for any reason your code becomes compromised, changing it to a new secure code is a simple process.
Can be used for outside entry or interior doors – If you have a retail store or an office with a lot of traffic, you may not want patrons to have easy access to all areas. Push button locks can be used on interior doors to keep your office, storage, and other restricted areas secure.
To learn more about how you can use push button locks to improve the security of your commercial business, contact us at Coastal Contract Hardware.