Trust our team for the best garage doors for your commercial business.
If your commercial business utilizes garage space, either for storage or as part of everyday business, you know the quality of your garage doors makes a difference. Function and overall appeal are both important aspects to consider when choosing garage doors for any commercial space you have in Myrtle Beach, South Carolina. At Coastal Contract Hardware, we have a great selection of garage doors for you to choose from, as well as an excellent, experienced team to help you get the right product for your business.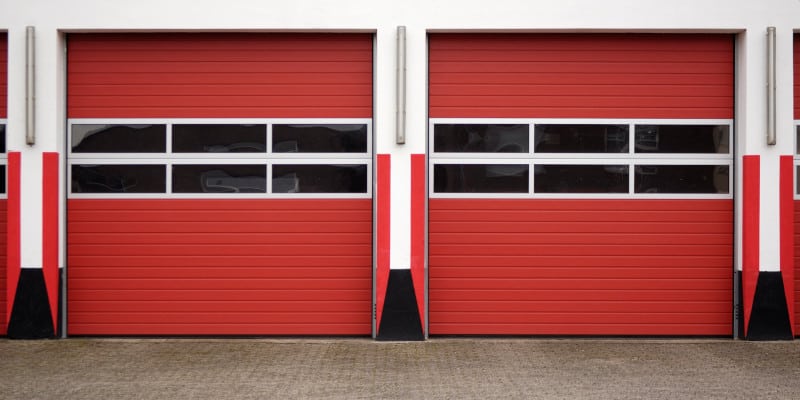 Garage doors provide security and protection for your business in a variety of ways. Whether you need a new garage door for your space or need repairs done, our team at Coastal Contract Hardware is the one to call. Your business will be well-protected and secure with our quality garage doors.
We can ensure your garage becomes a more secure, functional space.
Need a new commercial garage door? We can help you choose the best one for your situation.
Choosing the Best Commercial Garage Doors
Choosing the right garage doors for your commercial space is no easy task. After all, you want to ensure this investment doesn't go to waste and that your new garage door maintains your location's functionality and security. We know what makes a beneficial garage door, so here are some things to consider as you select new doors for your commercial property:
How will the door open and close? For best results, choose an automated garage door system. This will make getting your products and services, as well as your fleet of vehicles, in and out of your garage space that much easier.
What type of security do you need? Some garage spaces require more security than others. Think about how secure you want the door to be, as this can influence the material you choose for the garage door.
How do you want the door to open? Some commercial garage doors open similarly to residential ones, with the door sliding along a mechanical track. However, many commercial garage doors today open vertically so they do not come into any workspace.
Do you want additional help and guidance picking out your new commercial garage door? Our team will be happy to help with this process, so don't hesitate to reach out for assistance. We know all about garage doors, what types are on the market, and even which type will work best for your business.
I'd call anytime with confidence.
"Had a broken garage door. Called another company, and they said they could come day after tomorrow. In the meantime, Coastal Contract Hardware came, fixed the problem, and didn't charge an arm and a leg like some of these emergency service people do. I'd call Coastal Contract Hardware and Eastway Lock & Key anytime with confidence."
★★★★★ Ed Hudson
Trust Us for Your Commercial Garage Doors
Since 2000, our team at Coastal Contract Hardware has worked hard to provide our customers in the Myrtle Beach area with the garage doors and hardware services needed for commercial businesses. We are a local business that is dedicated to the satisfaction and safety of each of our customers. Our team has over 400 years of combined experience, so you can trust we will work every day to provide only the best, most reliable services. No matter what security concerns or problems you may have, we will use our experience to find the best solution possible for you and your business.
Contact Us Today
For the best garage doors for your commercial business, make our team at Coastal Contract Hardware your first call. We will be happy to help you find the right garage door for your business.
---
At Coastal Contract Hardware, we offer garage doors to businesses in Myrtle Beach, Surfside Beach, Garden City, North Myrtle Beach, Carolina Forest, Little River, Conway, Murrells Inlet, Pawleys Island, and Horry County, South Carolina.
Similar Services We Offer: