We offer a range of wood doors that provide both great design options and excellent security.
Here at Coastal Contract Hardware, we want to help you make your business the best it can be. A big part of accomplishing that goal is to select the best hardware, such as doors. When it comes to choosing doors, there are a number of priorities in play, including security, durability, ease of use, and visual appeal. We offer a wide range of doors in many different materials—you can choose from fiberglass, steel, or even traditional wood. In this article, we'll go over some of the benefits of wood doors, so you can decide if this option is right for your business.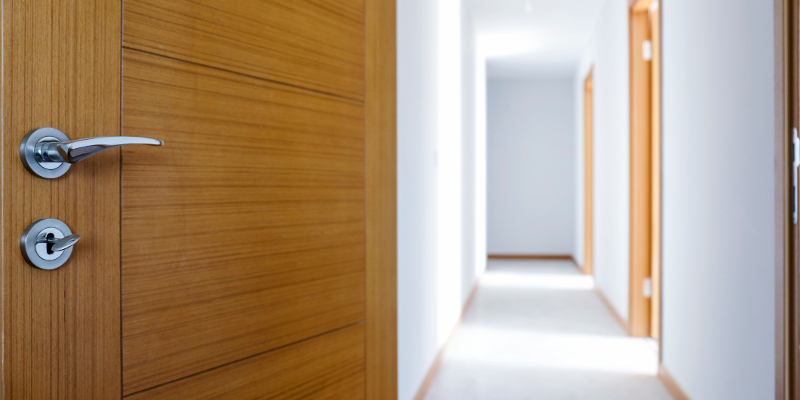 One of the main reasons people choose wood doors is for their natural beauty. The appearance of wood doors offers a rich sense of warmth and character that sets them apart from other materials. Because of its long history as one of the oldest building materials in the world, wood also carries associations with longevity and tradition, which can help you establish the right tone for your business. In addition, wood doors are highly customizable—they can be made to fit any sized frame or opening and are available in a multitude of different woods and stains to suit any style.
Some people hesitate to install wood doors due to concerns about security. Rest assured that we offer both solid wood doors and those with security cores to keep your business safe from intrusion. We are proud to serve the Myrtle Beach, South Carolina community, and our goal is to help you take care of your business. If you are interested in our wood doors for you facilities, call our team at Coastal Contract Hardware today to learn more.
---
At Coastal Contract Hardware, we offer wood doors to businesses in Myrtle Beach, Surfside Beach, Garden City, North Myrtle Beach, Carolina Forest, Little River, Conway, Murrells Inlet, Pawleys Island, and Horry County, South Carolina.