We offer a range of office doors that will help you maximize your business' security.
Our team here at Coastal Contract Hardware wants to help you make your business the best it can be, and for us, that starts with your facilities. We offer the best hardware to make sure your building is both convenient and accessible to your employees, while also remaining secure against outside intrusion. Something that plays a big role in accomplishing both of these goals is selecting the right office doors.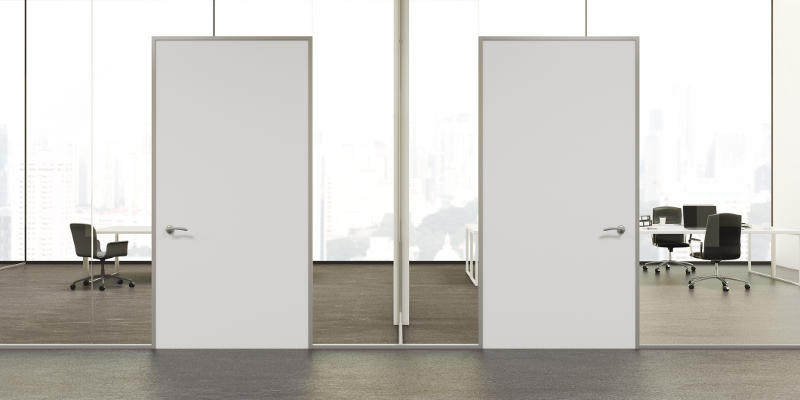 In most cases, choosing office doors uses a different set of criteria than choosing doors for a private residence. The desire to protect the people and property inside is the same, but a business operates on a different scale, with more stuff and more people to keep track of and worry about. Because so much depends on your business' security, we offer the most secure office doors and hardware, with sturdy frames, fireproof cores, and tamper-proof hinges and locks. A strong frame and secure hardware will protect your business from potential intruders, while fireproof cores will protect against damage from a more natural source.
In addition to the features mentioned above, our team at Coastal Contract Hardware can also provide additional services to ensure your business' security. We can link your office doors to a centralized access control system or set up keyed entry points to provide maximum protection. We are proud to serve the Myrtle Beach, South Carolina community, and we want to help you keep your business safe. Call our team today to learn more about how our selection of office doors can help you protect your stock and employees.
---
At Coastal Contract Hardware, we offer office doors to businesses in Myrtle Beach, Surfside Beach, Garden City, North Myrtle Beach, Carolina Forest, Little River, Conway, Murrells Inlet, Pawleys Island, and Horry County, South Carolina.