Keep your property safe with the simple yet highly effective push bar.
When you have a commercial property, you have different needs than a residential one does. For example, just the doors of a commercial property are significantly different! They need to be sturdier, solid, and have different hardware to accommodate the influx of people that are coming and going in a commercial structure. Additionally, you want to be able to easily lock and unlock your doors. If you're looking for solutions for your commercial structures, come to Coastal Contract Hardware for a large variety of handles and doors, including push bars.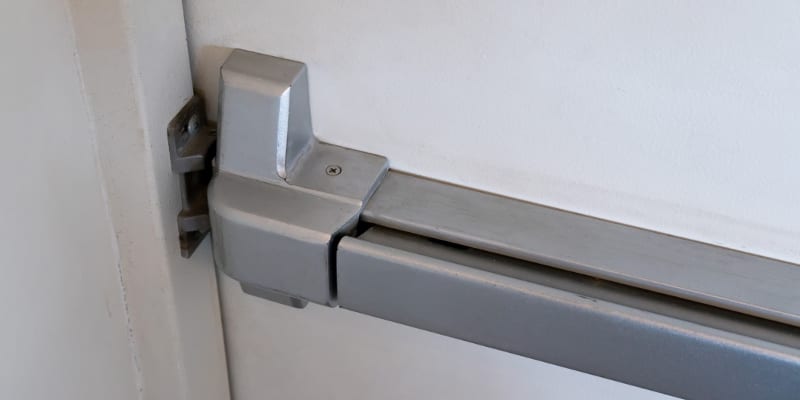 Push bars work similar to a doorknob in that an exterior mechanism works a latch, allowing a door to open or stay closed. The difference is that a push bar can be operated very easily and by a wide variety of people of differing abilities all with the push of a lever. This lever releases the latch that holds the door closed and then the door is able to open.
Push bars are great for most any commercial structure that holds a lot of people coming and going, including businesses, schools, churches, hospitals, and many others. They can also be handy for opening and closing of businesses, since the doors can be made to unlock for the duration of working hours and then locked in such a way that, when the last person leaves, the door is locked behind them.
At Coastal Contract Hardware, we are here to help you with all your door and door hardware needs. Let us go over with you the push bars that we have available for your Myrtle Beach, South Carolina property today.
---
At Coastal Contract Hardware, we offer push bar doors to businesses in Myrtle Beach, Surfside Beach, Garden City, North Myrtle Beach, Carolina Forest, Little River, Conway, Murrells Inlet, Pawleys Island, and Horry County, South Carolina.