When you need locks for your business, give our team a call!
The locks on your doors are necessary for a variety of reasons. One of the most common reasons business owners care about the quality of locks used in their building is to ensure the safety of their store or other commercial building. When you have quality locks, you can have greater peace of mind knowing your business is protected from harm. At Coastal Contract Hardware, we understand the need to have reliable locks for your business in Myrtle Beach, South Carolina, and we are here to help you get the locks you need.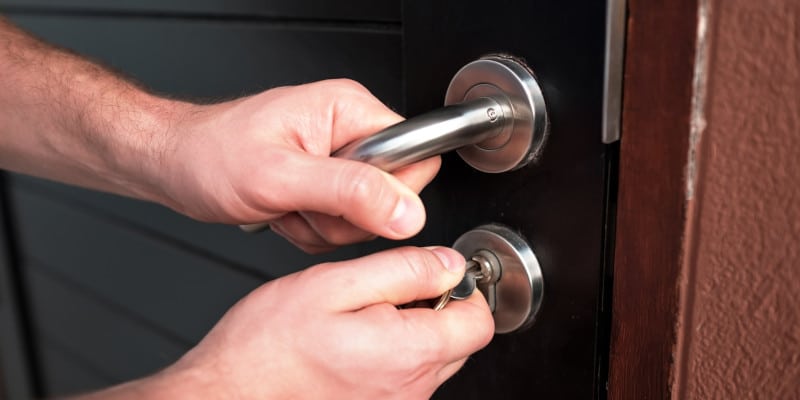 Keeping your products, employees, and customers safe is key to the success of your business. We know it can be stressful to always worry about the safety of your business, but with our help, you can feel confident you have quality locks keeping everything protected. Over time, it is common for regularly used locks to wear down or become less secure, and we can help take care of these issues as well.
At Coastal Contract Hardware, we have a full-service shop ready to provide you with the products and repair or building services you need. We are happy to offer efficient, quality service, as well as a great selection of products, and you won't have to wait to order certain parts or hardware from somewhere else. Our team will help you get the right locks quickly, so your business can be secure as soon as possible.
Our Wide Variety of Products and Vast Experience Help Us Help You
3 Reasons to Update the Locks for Your Business
Here at Coastal Contract Hardware, we want to help ensure that your business is safe and accessible. We understand that you want your property safe and secure, and that the right locks for your business are an important part of that security. If your property is older, now is a great time to update the locks for your business, and here are a few reasons why.
Better Security. Locks can sometimes break down over time. While they might still work reasonably well, they might also have weak points within the lock, which makes them vulnerable. Furthermore, you might be able to benefit from advances in security by simply upgrading your locks.
Fewer Mistakes. When people lose their keys, they are inadvertently opening you up to a liability. Lost keys can be used to gain entrance to your property, and it's not always easy to tell how many keys have been lost out there. New locks can help to eliminate the mistakes of a lost key.
Streamlined Entry. Old locks are notoriously finnicky. Sometimes you might have one employee who enters just fine, and then the next is stuck outside for some reason. You might have to insert the key just right or know how to jiggle the lock before it opens. Instead of dealing with these annoyances that slow business and frustrate employees, enjoy a streamlined entrance where everything operates as it should.
If you have questions about your locks, we here at Coastal Contract Hardware would like to help you. We have many different options that are secure and safe when properly installed. Contact us today if you would like to learn more!
Get Familiar with the Components of Door Locks
If you are looking to update your business with new
locks
or repair damaged locks in Myrtle Beach, give us a call at Coastal Contract Hardware. Our friendly, professional staff will make sure you are completely satisfied.
Contact us today
!
---
At Coastal Contract Hardware, we offer locks to businesses in Myrtle Beach, Surfside Beach, Garden City, North Myrtle Beach, Carolina Forest, Little River, Conway, Murrells Inlet, Pawleys Island, and Horry County, South Carolina.
Similar Services We Offer: