Make your building ADA compliant with the right hardware.
New specifications and laws for buildings are continually being incorporated into building codes, so people can easily access and navigate certain parts of commercial spaces in a safe, convenient manner. As you outfit your building in Myrtle Beach, South Carolina with new hardware, you need to keep people using wheelchairs, scooters, walkers, and those with mobility issues in mind to comply with these regulations.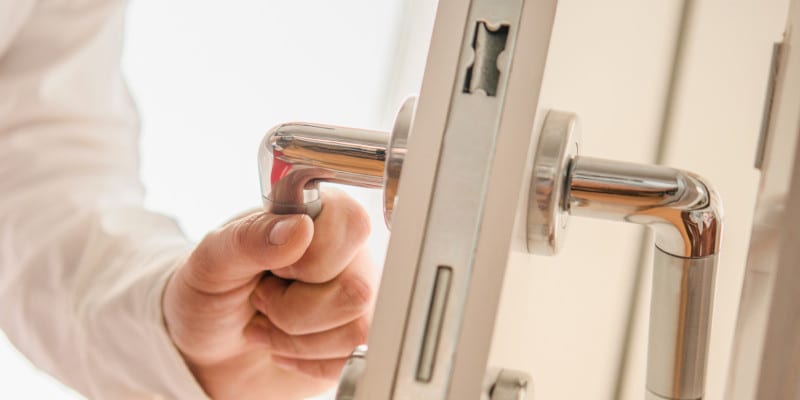 At Coastal Contract Hardware, we offer a complete lineup of ADA compliant hardware and can help you make informed decisions as you update, upgrade, and swap out the existing hardware in your building. Some of the ADA compliant hardware options we offer include door closers, signage, door levers, doorknobs, grab bars, and more. These products all meet or exceed ADA-mandated requirements so everyone who visits your building can navigate it with safety and ease.
Know that the ADA compliant hardware you choose is just part of ensuring your building is in line with ADA standards. As you outfit your building with new hardware, consider other regulations for maneuvering space, thresholds, and closing speeds/weights of doors to ensure your commercial spaces remain accessible to all. Again, we can provide advice on these stipulations and help you move towards a fully ADA compliant building.
Visit our showroom at Coastal Contract Hardware today to explore our selection of ADA compliant hardware and receive our expert advice on these products. You can also always call us directly to speak with one of our representatives.
---
At Coastal Contract Hardware, we offer ADA compliant hardware to businesses in Myrtle Beach, Surfside Beach, Garden City, North Myrtle Beach, Carolina Forest, Little River, Conway, Murrells Inlet, Pawleys Island, and Horry County, South Carolina.