We can help with the commercial mailboxes for communities and neighborhoods.
There are a couple of concerns involved when you have commercial mailboxes. The first is keeping their contents secure for the intended parties. The second is being able to gain access should keys be lost or the party default or otherwise end their agreement. Here at Coastal Contract Hardware, as a full-service locksmith with 24/7 lock-out services, we have you covered.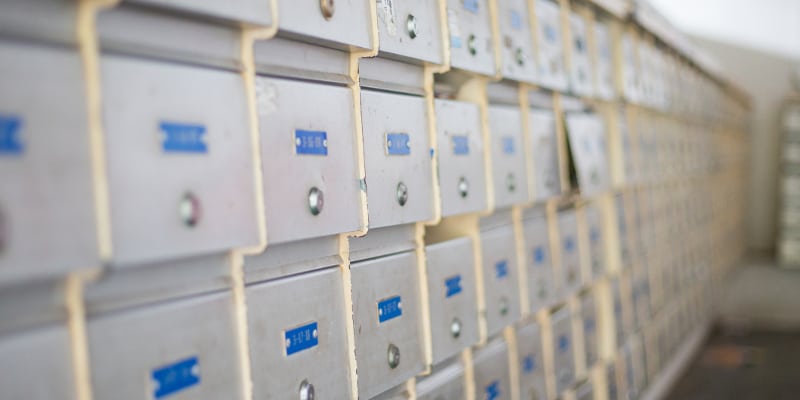 We work with third-party commercial mailboxes separate from the USPS, as well as communities and neighborhoods in the Horry County, South Carolina area that have a central mailbox area for tenants or property owners. Our 20+ year reputation for providing solutions for many types of security needs can give you confidence that you'll get the quality service you need, when you need it.
Our full-service shop can build and repair on site, which means you can expect a quick turnaround time when you need a replacement part for your commercial mailboxes. We will help you keep them in top condition, so everyone is confident their mail is kept safe. We can also provide other security services, including video monitoring systems and access control systems, to lend more security to the area where your commercial mailboxes are located. We are solution-oriented and welcome you to ask us about the wide variety of services we provide.
We handle commercial locksmith tasks and a lot more, so feel free to call us with any questions you may have. Many of our long-term customers are surprised about the unique tasks we'll undertake, such as restroom partitions, parking signs, and fire extinguishers. Feel free to drop by and see our showroom for the latest in access control and video surveillance equipment, and, of course, key duplication.
---
At Coastal Contract Hardware, we offer commercial mailboxes to businesses in Myrtle Beach, Surfside Beach, Garden City, North Myrtle Beach, Carolina Forest, Little River, Conway, Murrells Inlet, Pawleys Island, and Horry County, South Carolina.