Give your employees the sense of security the need for their belongings.
Unless you're running a large office building, chances are that not all your employees have their own office space or personal area to leave their belongings. Perhaps you have a closet or bookshelf for them to store their things, but this isn't always the most secure option. You may even end up with employees leaving their things out in their cars or on their person all day long. This isn't always the most practical solution and may lead to employee dissatisfaction. That's why we at Coastal Contract Hardware are here to help you with our commercial lockers in the Conway, South Carolina area.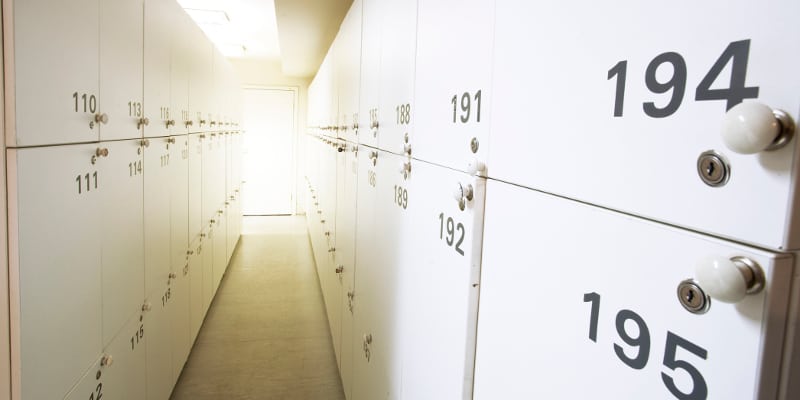 Our commercial lockers are the perfect security solution for storing personal items in the workplace. They offer secure and easy access for your employees, proper and individual storage for personal items, and protection against potential theft issues. Chances are, you'll have a high selling point in the hiring process when you tell potential employees that they'll have their own space to store their belongings rather than leaving them out in the open. You'll also have a better morale among your existing employees because it will be a way of showing that you truly value them as employees and care about the things that are important to them.
We keep manufacturing in-shop, so we can ensure that your commercial lockers are built to the highest standards and are of the best quality. Keeping everything local also means we can be prompt in any of our services, whether it's installing your lockers, repairing them, or otherwise. We also have a 24/7 locksmith service, so if you have a high turnover rate with your employees, you don't have to be concerned with any unauthorized people getting into your commercial lockers at any point because we can help you change the locks at any time.
Give your valued employees the sense of security they need for their belongings and more when you come to us for commercial lockers. Just give us a call today.
---
At Coastal Contract Hardware, we offer commercial lockers to businesses in Myrtle Beach, Surfside Beach, Garden City, North Myrtle Beach, Carolina Forest, Little River, Conway, Murrells Inlet, Pawleys Island, and Horry County, South Carolina.